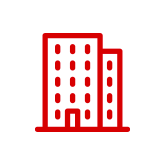 Commercial Air Conditioning Specialists
We are able to provide design and construct, site measures and project management expertise to all aspects of mechanical building services installations.
Our commercial division employs several highly qualified and well trained estimating, project and mechanical engineers who are able to tender and install fully designed, or design and construct projects and complies with the relevant building codes, Australian Standards and design specifications.
Our access to own sheet metal workshop, a core staff of first class sheet metal workers at both the factory, and for on-site installation.
Our scope of works for commercial includes but not limited to:
Air cooled chillers
Hot water generator
Chilled water pumps
Hotwater pumps
Air handling/fancoil systems.
Cool room systems
VAV
Steam sterilizer
Fume cupboards
Overhead gas radiants U Tube heaters
Wall mounted gas infra-red heaters
Radiant heaters
General ventilation fans
Roof mounted exhaust fans
Toilet exhaust fans
Roof ventilators
Car park exhaust fans
Supply air fans.
Smoke split and exhaust systems
Lift motor room ventilation
Warehouse exhaust fans
VRV and VRF systems
Multi splits systems
Ducted systems
Split systems
Computer room air conditioning systems
Pressurization system
ENQUIRE TODAY
SEE ALL SERVICES
Commercial Projects
We have a quite a number years of experience in mechanical services contracting to commercial builders and liasing with the consultants design. Listed below are our previous projects:
Yaama Dhiyaan Function Centre – Darlington (Redfern-Waterloo Authority)
Brougton Anglican Sports Centre – Menangle (Prime Interiors)
Ace Ceramcis - Riverwood
Reserve Bank – Sydney (Scope Project Management)
Hobson Engineering – Eastern Creek (Prime Constructions)
Ashley Benoit – Silverwater (Prime Constructions)
Crusader Centre – Galston (Prime Interiors)
Audi Terminal – Parramatta (Taylor Constructions)
Novotel - Sydney Olumpic Park (Williams Interiors)
Newington college – Lindfield (Probuild)
Courthouse Hotel (Andrew & Martin Pty Ltd)
7Eleven Stores (MP Commercial Refrigeration)
Col Crawford - Brookvale
Kogarah Presbyterian Church (Probuild)
Manassen Foods – Eastern Creek
Westbus – St Marys (Prime Constructions)
Air Liquide – Fairfield (Whitehorse Constructions)
Officeworks – Fairfield (Whitehorse Constructions)
Grace Church – Kogarah (Prime Interiors)
Showroom – Port Kembla (Australand Holdings)
Premier Specialist Medical Centre – Kogarah (Probuild)
Purnell Motors – Blakehurst (Taylor Constructions)
AFP – Sydney Headquaters (Manteena)
Martini Industries – Ingleburn (Whitehorse Constructions)
Bing Lee – Fairfield West and Homebase (Whitehorse Constructions)
Fawcett Bros – Seven Hills (Australand Holdings)
Al Faysal College – Auburn (Prime Constructions)
Dan Murphy – Manly Vale & Burwood (Prime Constructions)
Mainfreight – Preston (Whitehorse Constructions)
Barry Smith Hyundai – Pennant Hills (Taylor Constructions)
BMW – Moorebank (Australand Holdings)
Good Guys – Blacktown (Whitehorse Constructions)
Daimler Chrysler – Huntingwood (Whitehorse Constructions)
Myer Interchange – Eastern Creek (Whitehorse Constructions)
SCEGGS – Cremorne (Prime Constructions)
Moriah College – Bondi, Lecture rooms and auditorium (Prime Constructions)
Christian City Church – Oxford Falls (Prime Constructions).
Chrisitan City Church – Pennant Hills (Prime Constructions)
Guyra Hospital (ADCO Constructions)
Artarmon Inn Hotel 66 Guest rooms, function rooms and restaurants/bar (Punt Hill Developments)
Strathfield Library (Jigsaw Property Development)
Your Home Centre – Castle Hill, Bulky goods retail (Prime Constructions)
Nissan Showroom, Col Crawford Motors (Prime Constructions)
BMW Showroom – Parramatta, (Trivett Group/Prime Constructions)
Integral Energy – Hoxton Park (Jigsaw Property Development)
Integral Energy – Glendenning (Whitehorse Constructions)
Stella Maris College – Manly. (Cash McInnes Projects)
Roseville College (Cash McInnes Projects)
Integral Energy – Kings Park (Whitehorse Constructions)
Cobham Juvenille Detention Centre – Werrington, Administration building and recreational building (Multiplex Constructions)
University of Technology, Sydney Library Extension (Prime Constructions)
Wire Industries – Glendenning, new offices (Prime Constructions)
RAND – Homebush, Logistics Centre (Prime Constructions)
Skyreach – Homebush, New offices (Prime Constructions)
Liverpool Hospital (St Hilliers Constructions)
ENQUIRE TODAY
SEE ALL SERVICES