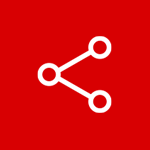 Split Systems - Single Room Air Conditioning
Split System air conditioners are suitable for one room or a defined area of your home. Discreet wall-mounted models, compact floor consoles and versatile floor and ceiling units are all part of our range.
Split systems are available in cooling only and heating & cooling and you can choose from inverter and fixed speed, non-inverter models.
There are two parts to a split system air conditioner an indoor unit connected by a pipe to the outside unit allowing heated air to be moved out of the room.
With no ductwork, split system air conditioners are relatively simple to install and so are quite affordable and cost-effective.
The size of the area that you will be heating/cooling will determine the size of the unit. Eastwood Air's assessment specialist will help you size your air conditioner.
Eastwood Air Partners
Daikin Australia
Actron
AHI-Carrier
Toshiba Australia
Fujitsu
Hitachi
Temperzone
Panasonic
Lennox – Gas Heating plus add-on cooling
ASCON International
Mitsubishi Australia
ENQUIRE TODAY
SEE ALL SYSTEMS