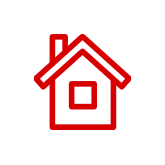 Air Conditioning Comfort - All Year Round.
Residential air conditioning in Sydney's variable climate can make your living conditions comfortable throughout the seasons. Modern air conditioners are affordable, cost and energy-efficient and an investment in your home, lifestyle and for many families the work environment.
At Eastwood Air Conditioning, we understand that there are many options available to you and our goal is to ensure that you have the right information and together we can ensure that you are confident in the system that will best fit your needs.
Our qualified sales engineering takes you step by step with the type of air conditioning equipment, zoning/supply air registers, ductwork/fittings and electrical controls to help you choose the right air conditioning system installation to maintain year-round comfort.
A significant part of our business results customer referrals and manufacturer recommendations. This shows our customer satisfaction in providing technically superior and quality installations, not only with the installed equipment, but also the design. Please read our testimonials or call us for a no obligation discussion.
Residential Air Conditioning Systems
There are a number of air conditioning solutions available to homeowners. Quite often the system you choose will involve a number factors including the design & layout of your home and whether you are looking at a complete home or individual room solution. The systems available to you are:
Free Initial Consultation
We understand that you need to be confident in your investment and we offer a free, no-obligation assessment of your heating & cooling. We know that through this, you will understand the types of air conditioning systems available from a range of manufacturers and be able to make the right choices.
ENQUIRE TODAY
SEE ALL SERVICES