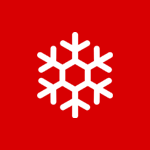 Ducted Air Conditioning - Flexibility.
Ducted air conditioning provides year round comfort and is subtle & discreet to maintain the look, feel & ambience of the interior of your home. It provides a constant temperature throughout the home which can be easily adjusted to suit. Ducted air conditioning can service multiple areas or an entire home or commercial property.
Moreover, flexibility to heat & cool specific areas of your home with zones defined to give independent temperature control.
Ducted systems can be installed in new and existing homes. The indoor unit is usually located in the ceiling or under the floor with flexible ductwork distributing conditioned air through vents located throughout the house. The compressor is installed outside the home.
Ducted air conditioning can be designed to operate in two or more zones, which can be heated or cooled at different times.
Central control provides the convenience of a uniform environment and is suited for environments that remain largely constant during the day.
Ducted Air Sizing
Typically this is the first question asked. The answer will depend on how you wish to heat and cool your home. Is it for the entire home, just bedrooms or just living areas. The size of each of these areas as well as other factors will be considered when sizing your air conditioning system.
Location - Roof or Underfloor?
You will have two options when installing air conditioning – in the roof or underfloor – and the available space for the indoor unit and ducting is an important factor.
Roof alignment & space such as pitched roof or flat roof, together with the available roof space will dictate whether a unit can be put into the roof. If not and there is adequate sub-floor space, then an underfloor solution will also work.
If neither of these space considerations apply, then a multi-split system may be more appropriate.
Ducted Air Conditioning Design
Having the right design is the next most important element of a ducted solution. Design parameters are based on the area of rooms, where the glass is facing and what type of glass it is and where the exterior walls are. That makes a major difference to outlet selection for practical & cosmetic reasons.
Placement of Return
For roof installations, typically a hinged return air grill is located in the ceiling. For under floor installations, heavy duty floor grilles that are very durable can be placed in "dead spaces" such as behind a door. For cosmetic reasons, you can also choose a "top hat" return that is located inside a cupboard with vents in the door of that cupboard to draw air though.
Zoning
Zoning is determined by how you want to use your air conditioner. For example, you may wish to only use the bedrooms or only the living room or do as with most people have the flexibility to air condition the entire home.
There are two types of zoning available – standard that provides capacity management through an inline motorised damper, or the second provides both capacity management and energy efficiency.
Standard zoning enables the airflow to be cut off from specific areas, pushing the entire air capacity into the open remaining areas. Temperature control is managed at the thermostat positioning, not by specific room temperature.
The energy efficient Advantage Air solution from Eastwood Air, regulates the temperature in each zone and will open/close off that zone accordingly to achieve the desired temperature. It gives true flexibility that is not generally available in ducted air conditioning systems.
Replacing Existing Ducted Air
Older systems can be upgraded with new, more energy efficient systems. Eastwood Air will check the status of all your existing equipment. This will include flexible ducts, grilles, Power circuits and trunking. Within reason, we will try to leave all existing services in place to reduce the cost of a replacement system.
If everything is in good condition, it may be possible to just replace the indoor and outdoor units and the interconnecting copper pipes.
Maintenance
Regular servicing and maintenance will maintain the efficiency of your system as well as assist in its longevity. Eastwood Air's servicing is comprehensive and gives you a written service report to ensure that your system is operating within the parameters to maximise its effectiveness.
ENQUIRE TODAY
SEE ALL SYSTEMS